It won't be long before we ask how to stay safe in post-pandemic travel.
COVID-19 forced changes in nearly every aspect of our life, from the personal to the professional. Travel & tourism – one of the largest industries in the world – has witnessed a devastating effect since flights were canceled, hotels were closed, and travel restrictions were put in place in virtually all countries across the globe.
Today, Vietnam and many South East Asia countries are entering the 'new normal' state, which means travel & tourism are ready to take off again. Travelers, many of whom have been confined to their homes for months, are itching to go on vacations. Plus, in business, employers are still tentative about asking employees to go on work trips. Accordingly, the desire to travel is stronger than ever.
Like many countries in the world, we have to live with uncertainty, and the question of how to stay safe in post-pandemic travel will be a matter of concern soon. Pacific Cross Vietnam gives you the answer below.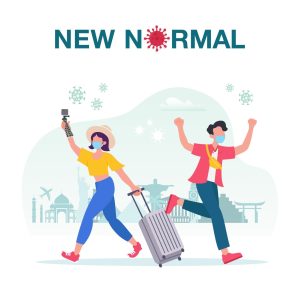 Post-pandemic travel: should or shouldn't?
Although some destinations in Vietnam are in the process of reopening, travel during this time is still a term of weighing between health risk and benefit. If you are prudent, the best advice is to avoid nonessential travel.
However, it's fine if you want or need to travel, but be smart, be careful, and make sure you have already developed a game plan beforehand to keep yourself and those you love safe.
Prepare for post-pandemic travel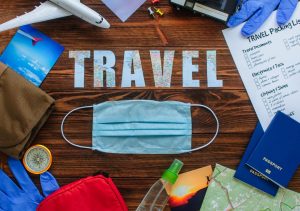 Prior to packing your bag for domestic tourism, keep in mind these tips to stay safe:
Before your trip:
Be fully vaccinated
Get tested 1-3 days before your trip if you feel like you may be COVID positive
Do research on the destination, see a map with COVID-19 risk assessment, find travel requirements, recommendations, and information by vaccination status for travelers
Prepare medical kits to manage urgent medical situations
During your trip:
Comply with the 5K message (in Vietnamese) Khau trang (facemask) – (Khu khuan) disinfection – (Khoang cach) distance – (Khong tu tap) no gathering – (Khai bao y te) health declaration
Avoid crowds
After your trip:
Watch for any symptoms of COVID-19, isolate and get tested if you develop any.
Travel insurance – one of the best tips
Besides health risks, travelers may face trip cancellations, quarantines, border closures, and more during the pandemic. These things could immediately upset the apple cart and put you in a terrible dilemma. The ideal solution for this problem is travel insurance which provides financial protection if you face certain problems when you're traveling. It covers a range of possibilities, from lost luggage to the cost of medical care if you become ill or canceling, delaying, or cutting your trip short.
Travel insurance from Pacific Cross Vietnam
If you are looking for an insurance company to put your trust in, you can consider Pacific Cross Vietnam. Whether on a business trip or traveling for pleasure, Pacific Cross Travel Insurance provides peace of mind while you are away from home. Pacific Cross Vietnam brings over 60 years of experience to the health insurance and travel insurance industry in Vietnam. We are a leading Medical Insurance Administrator specializing in Health insurance and Travel insurance for people living and working in Asia.
We hope these tips for post-pandemic travel will help you and your family stay safe and healthy.
Please contact us for better support!
References:
https://www.cdc.gov/coronavirus/2019-ncov/travelers/travel-during-covid19.html
https://health.clevelandclinic.org/how-to-protect-yourself-from-the-coronavirus-while-traveling/